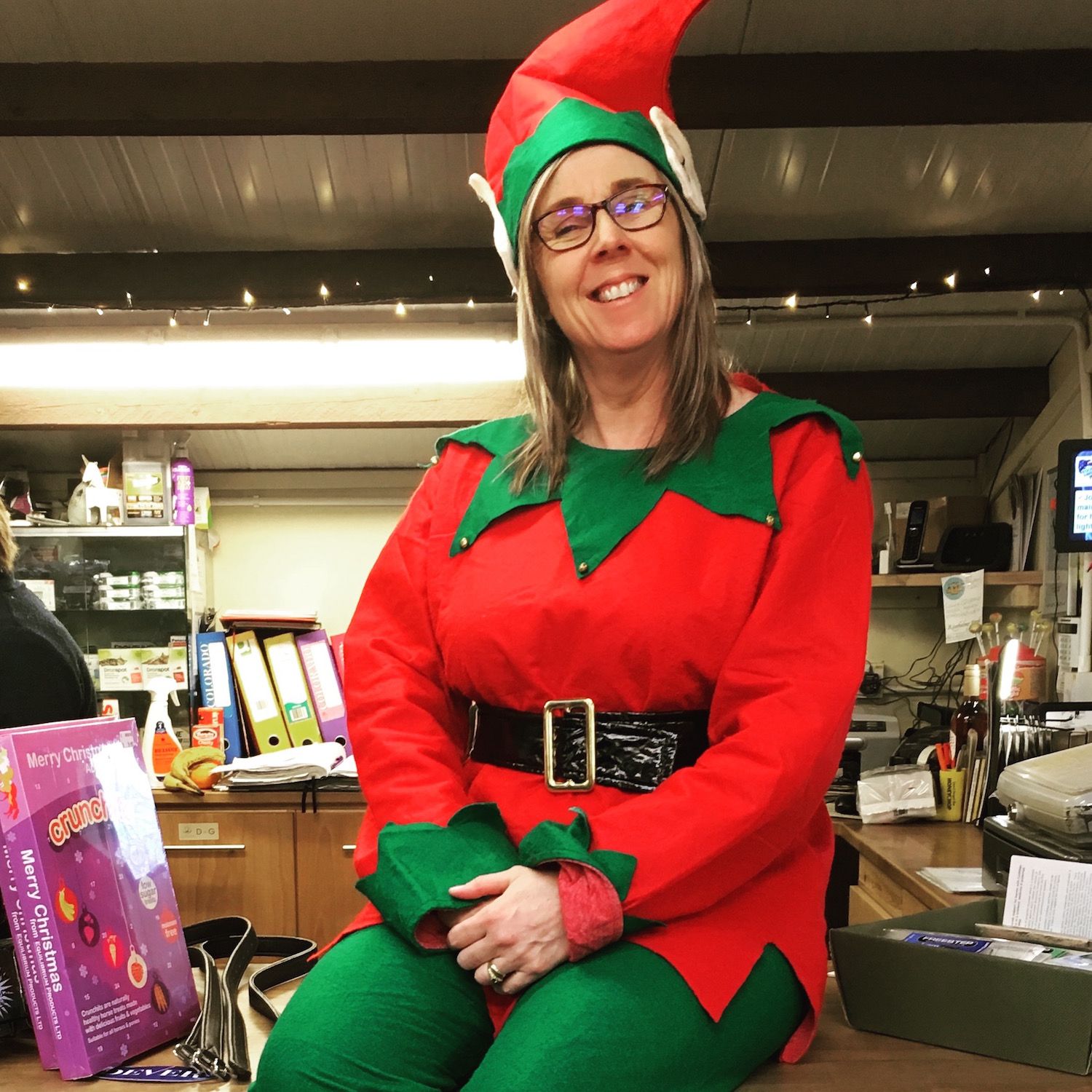 Elf On The Shelf Campaign for Riseholme Feeds...
A month of Elf on the Shelf images and thinking of 'ELF' captions for Riseholme Feeds Country Store's Social Media pages.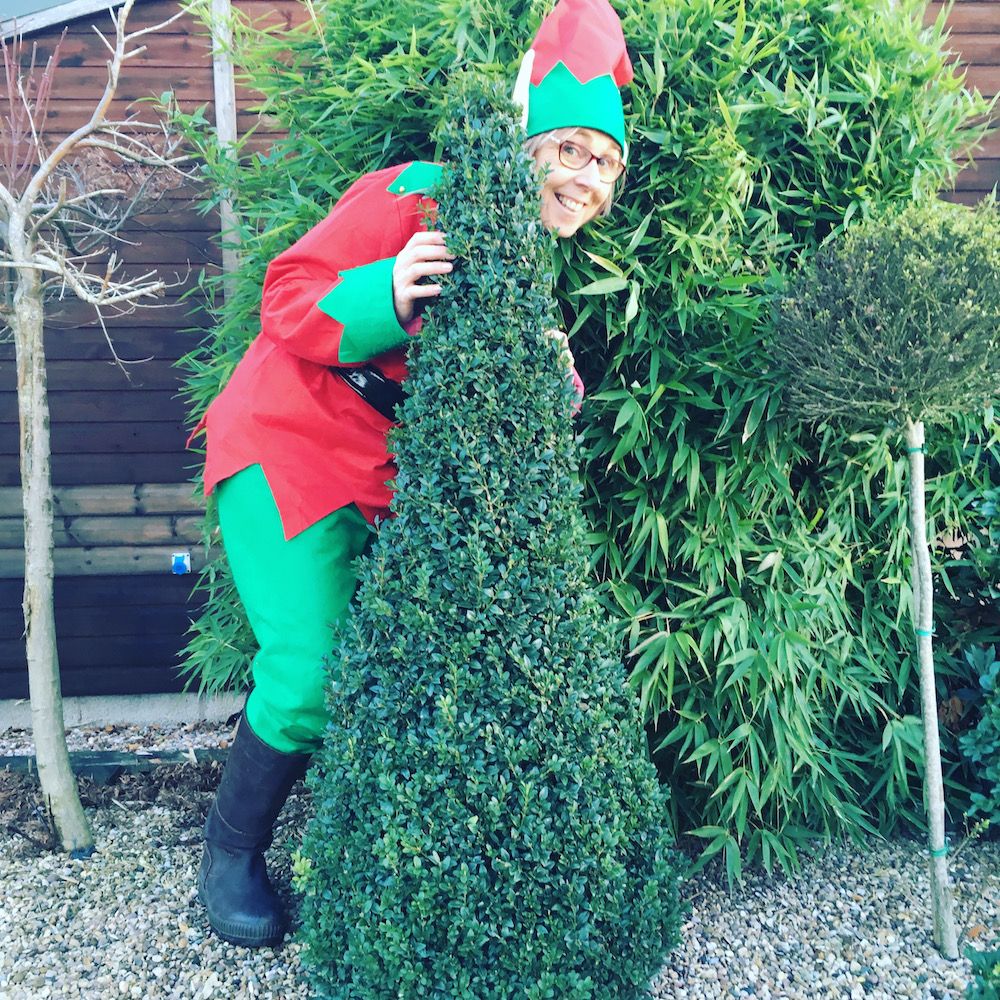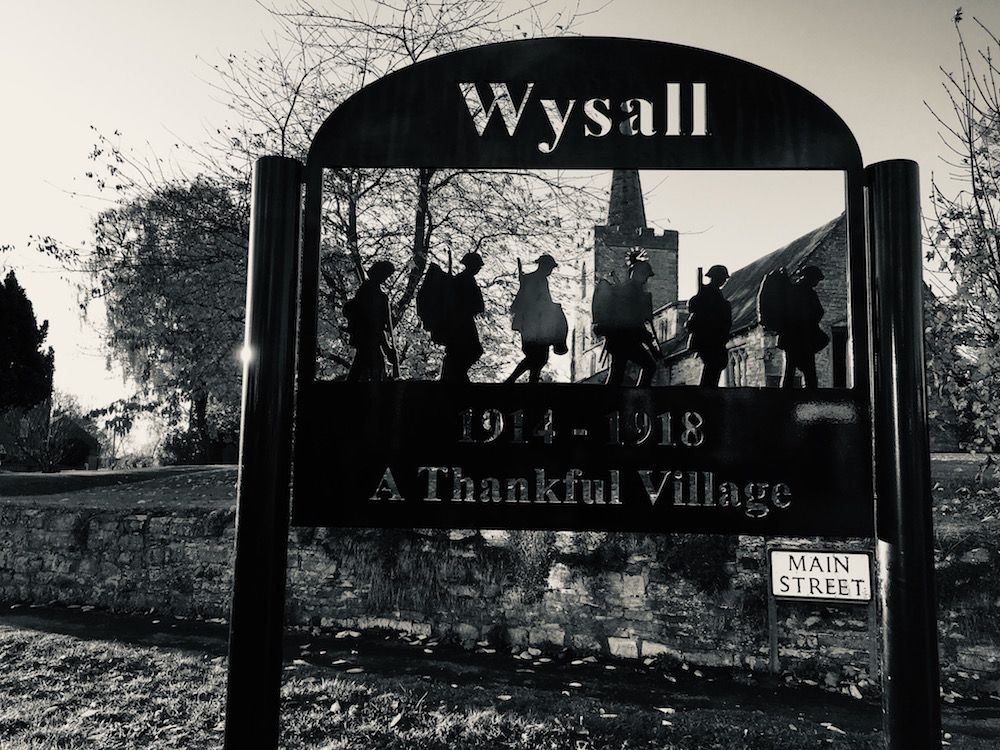 Work For Wysall Parish Council...
When Wysall Parish Council asked if we could help with the design and provide artwork for the new commemorative sign for the village, we felt both delighted and privileged to have been asked.
Wysall in Nottinghamshire is one of only 41 Thankfull Villages that did not suffer any fatilities during the Great War of 1914 to 1918.
Sam Stephens, Chairman of the Parish Council had a fantastic idea which we enjoyed working on and providing the various formats of artwork to bring the sign to life.
The commemorative sign is perfectly situated in front of Holy Trinity Church and was unveiled and blessed on the 11th November, 2018.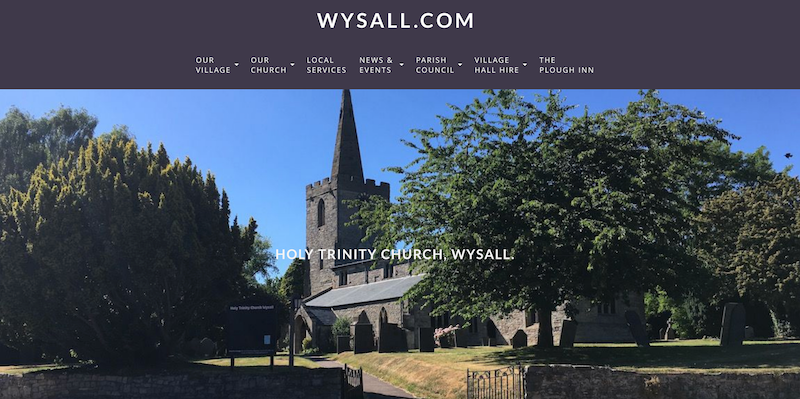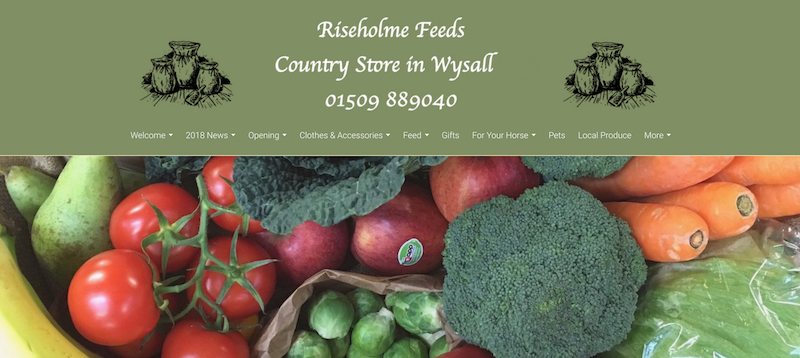 Updates for Riseholme Feeds Country Store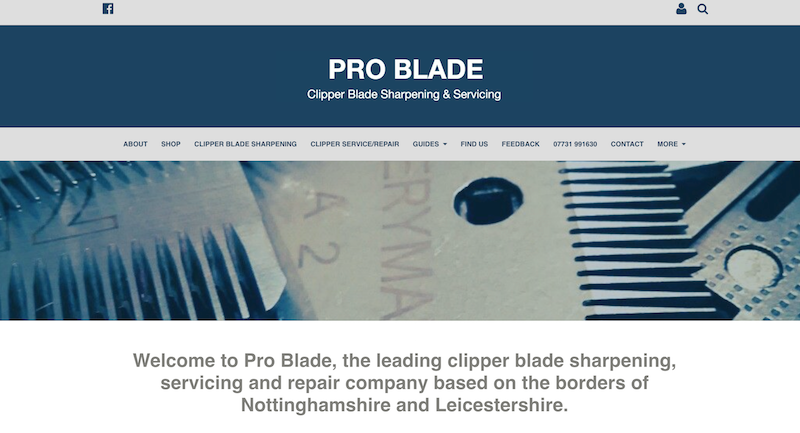 Updates for Pro Blade Clipper Services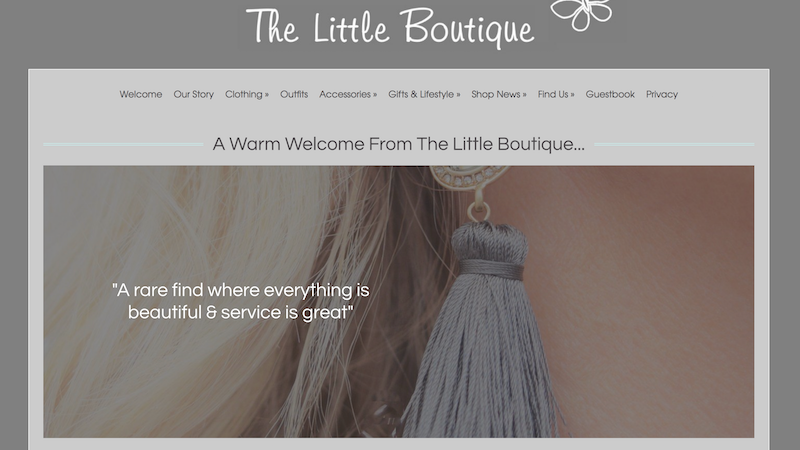 Updates for The Little Boutique Company
Launched in October... Holm Farm Bed & Breakfast Accommodation and Stabling in Gotham...
A new website, new logo and calendar syncing with various booking sites and Holm Farm's Bed & Breakfast is officially open for business! So, if you need a place to stay with amazing character, a friendly welcome and relaxed atmosphere, Holm Farm in the village of Gotham on the outskirts of Nottingham is the place to go.
Surrounded by the lovely Gotham Hills and beautiful countryside, it's the perfect place to stay yourself and if you want to take advantage of some amazing dog walking or riding, your dog and/or horse can stay too!
Several excellent pubs serving pub grub within walking distance and a wide range of restaurants, bars and cafés in the surrounding areas make this the perfect place to base yourself. If you're looking for somewhere to stay before you fly from East Midlands Airport and airport parking, Holm Farm offers this service too.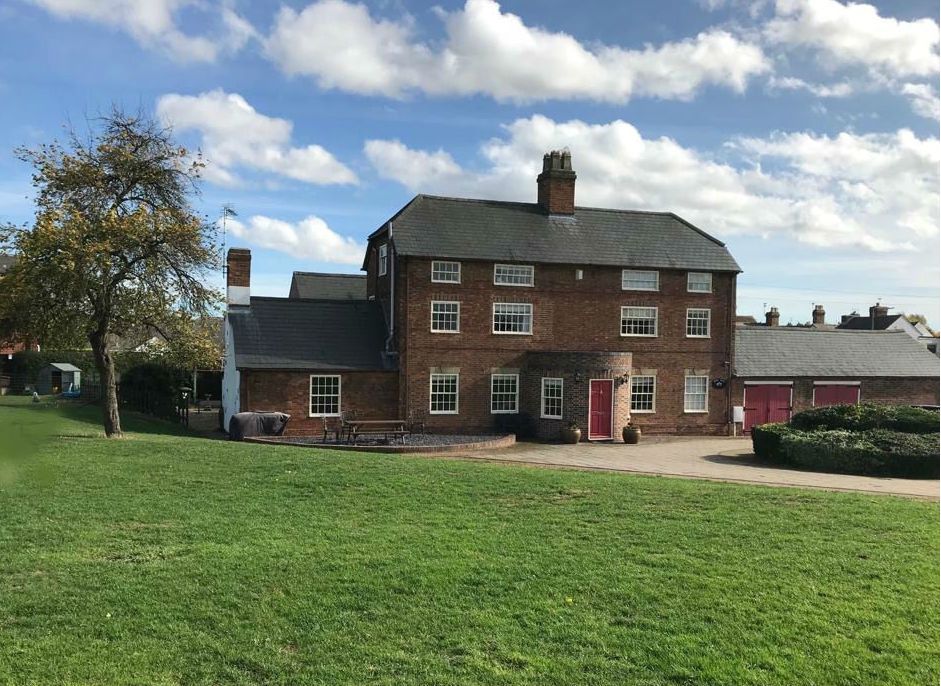 Wwwdot entered a whole new world of mechanical engineering when we designed a website for Lynx Engineering (Kent) Limited a few years ago and we made some great new friends in the process!
Now, as search engines are evolving and the way we look for things on the internet is changing and becoming more 'mobile', it was time to update Lynx Engineering's website pages and search engine optimisation profile.
Lynx has always put examples of their recent work on their Facebook page, so while we were updating the website we changed it around a little and added a new Recent Work page showcasing some of their very impressive engineering skills.
More delightful clients but this time with two super businesses with very different styles that needed to be merged into one totally new website! Old Hathern Station Bed & Breakfast in traditional railway style and colours, along with D & M Classics Ltd, a classic car chauffeur service for weddings and funerals! Bringing these two businesses together so they complemented each other, but at the same time kept their own identities, was a challenge we enjoyed and our clients liked our ideas too! So if you're looking for a delightful B&B in Leicesteshire or a fabulously restored classic car for a wedding or a funeral - then look no further than Old Hathern Station.
A completely new look for Wysall village's website was the order of the day. With so many special and regular events occuring throughout the year, keeping the occupants of Wysall up-to-date with not only all the village activities but also the all important local information and contact details, was of paramount importance. A new look for the Wysall Connections Newsletter ensured continuity and style with the website.
A free hand to design a new website and new logo was our brief for Character Cake Designs, a very busy family cake design and baking business in the West Midlands. Uploading lots of different cake design photos from years of cake making made us all feel extremely hungry and apparently we're going to get some samples!! We're looking forward to helping this business further with regular recipe updates for website visitors to try themselves and of course more images of cakes!
If you need your dog walking, your cat feeding and cuddling or your horse mucking out while you are at work or on holiday, look no further than Donna Evans of Hugo's Ark Pet Services, the perfect solution to make life easier for you and your pets. Happy pets equals relating holidays!
So, if you're wondering what to do with all those old bricks and rubble that are taking up space in the garden, wonder no more! Midland Crusher Hire will hire out a Mini Crusher with an Operator to recycle these waste items which can then be used for all kinds of useful things, like... filling in and firming up field gateways, filling in some of those nasty pot holes on your drive and using as a hardcore base for all kinds of things. Suggestions please! A very friendly and most helpful team and did we mention that delivery is free within a 25mile radius of their base in Wysall. Get Crushing!
A New Look For Riseholme Feeds Country Store in Wysall
As the saying goes... if it ain't broke don't mend it.... Not in this case!!
A new year - a new look!
If you're looking for somewhere to stay in Willoughby on the Wolds, then look no further!
Celia & Steve Dyson's Bed and Breakfast suite at The Fox Cottage is just delightful AND their equestrian facilities enable you to bring your horse with you! Just what you need if you're competing at one of the many equestrian venues nearby and need an overnight stay in a relaxed and quiet environment - with personal service and a delicious breakfast!